Top Ten Tuesday is a meme hosted by The Broke and the Bookish.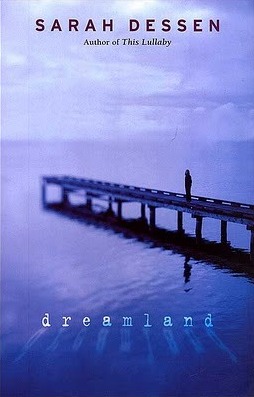 Dreamland by Sarah Dessen
Wake up, Caitlin

Ever since she started going out with Rogerson Biscoe, Caitlin seems to have fallen into a semiconscious dreamland where nothing is quite real. Rogerson is different from anyone Caitlin has ever known. He's magnetic. He's compelling. He's dangerous. Being with him makes Caitlin forget about everything else–her missing sister, her withdrawn mother, her lackluster life. But what happens when being with Rogerson becomes a larger problem than being without him?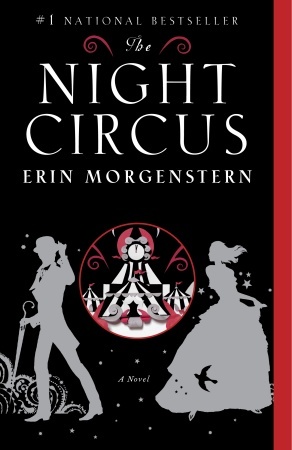 The Night Circus by Erin Morgenstern
The circus arrives without warning. No announcements precede it. It is simply there, when yesterday it was not. Within the black-and-white striped canvas tents is an utterly unique experience full of breathtaking amazements. It is called Le Cirque des Rêves, and it is only open at night.

But behind the scenes, a fierce competition is underway: a duel between two young magicians, Celia and Marco, who have been trained since childhood expressly for this purpose by their mercurial instructors. Unbeknownst to them both, this is a game in which only one can be left standing. Despite the high stakes, Celia and Marco soon tumble headfirst into love, setting off a domino effect of dangerous consequences, and leaving the lives of everyone, from the performers to the patrons, hanging in the balance.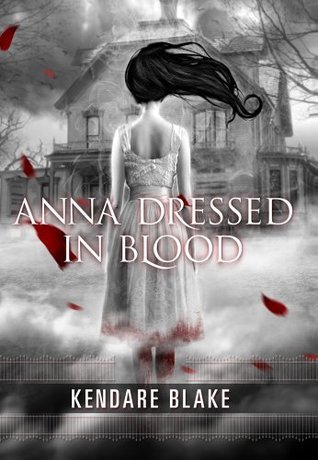 Anna Dressed in Blood by Kendare Blake
Cas Lowood has inherited an unusual vocation: He kills the dead.

So did his father before him, until he was gruesomely murdered by a ghost he sought to kill. Now, armed with his father's mysterious and deadly athame, Cas travels the country with his kitchen-witch mother and their spirit-sniffing cat. They follow legends and local lore, destroy the murderous dead, and keep pesky things like the future and friends at bay.

Searching for a ghost the locals call Anna Dressed in Blood, Cas expects the usual: track, hunt, kill. What he finds instead is a girl entangled in curses and rage, a ghost like he's never faced before. She still wears the dress she wore on the day of her brutal murder in 1958: once white, now stained red and dripping with blood. Since her death, Anna has killed any and every person who has dared to step into the deserted Victorian she used to call home.

Yet she spares Cas's life.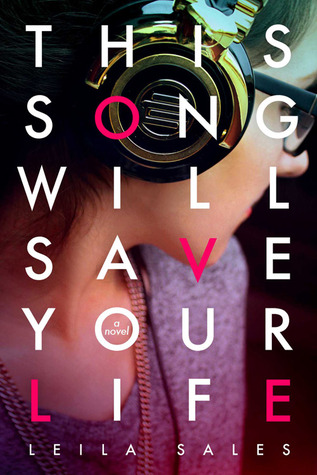 This Song Will Save Your Life by Leila Sales
Making friends has never been Elise Dembowski's strong suit. All throughout her life, she's been the butt of every joke and the outsider in every conversation. When a final attempt at popularity fails, Elise nearly gives up. Then she stumbles upon a warehouse party where she meets Vicky, a girl in a band who accepts her; Char, a cute, yet mysterious disc jockey; Pippa, a carefree spirit from England; and most importantly, a love for DJing.

Told in a refreshingly genuine and laugh-out-loud funny voice, THIS SONG WILL SAVE YOUR LIFE is an exuberant novel about identity, friendship, and the power of music to bring people together.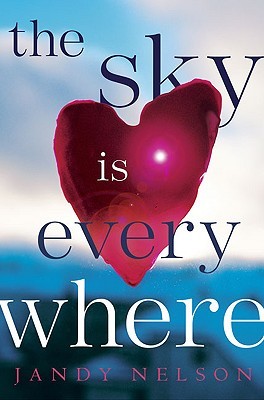 The Sky is Everywhere by Jandy Nelson
Seventeen-year-old Lennie Walker, bookworm and band geek, plays second clarinet and spends her time tucked safely and happily in the shadow of her fiery older sister, Bailey. But when Bailey dies abruptly, Lennie is catapulted to center stage of her own life – and, despite her nonexistent history with boys, suddenly finds herself struggling to balance two. Toby was Bailey's boyfriend; his grief mirrors Lennie's own. Joe is the new boy in town, a transplant from Paris whose nearly magical grin is matched only by his musical talent. For Lennie, they're the sun and the moon; one boy takes her out of her sorrow, the other comforts her in it. But just like their celestial counterparts, they can't collide without the whole wide world exploding.

This remarkable debut is perfect for fans of Sarah Dessen, Deb Caletti, and Francesca Lia Block. Just as much a celebration of love as it is a portrait of loss, Lennie's struggle to sort her own melody out of the noise around her is always honest, often hilarious, and ultimately unforgettable.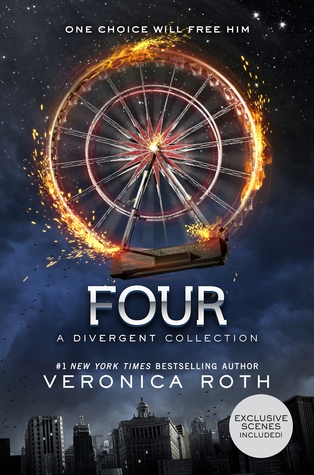 Four by Veronica Roth
Two years before Beatrice Prior made her choice, the sixteen-year-old son of Abnegation's faction leader did the same. Tobias's transfer to Dauntless is a chance to begin again. Here, he will not be called the name his parents gave him. Here, he will not let fear turn him into a cowering child.

Newly christened "Four," he discovers during initiation that he will succeed in Dauntless. Initiation is only the beginning, though; Four must claim his place in the Dauntless hierarchy. His decisions will affect future initiates as well as uncover secrets that could threaten his own future—and the future of the entire faction system.

Two years later, Four is poised to take action, but the course is still unclear. The first new initiate who jumps into the net might change all that. With her, the way to righting their world might become clear. With her, it might become possible to be Tobias once again.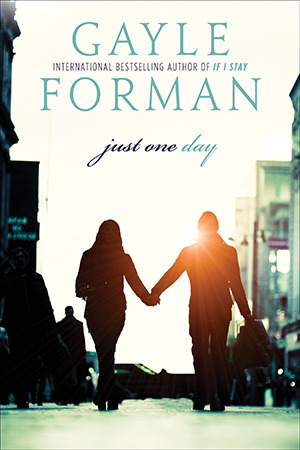 Just One Day by Gayle Forman
Allyson Healey's life is exactly like her suitcase—packed, planned, ordered. Then on the last day of her three-week post-graduation European tour, she meets Willem. A free-spirited, roving actor, Willem is everything she's not, and when he invites her to abandon her plans and come to Paris with him, Allyson says yes. This uncharacteristic decision leads to a day of risk and romance, liberation and intimacy: 24 hours that will transform Allyson's life.

A book about love, heartbreak, travel, identity, and the "accidents" of fate, Just One Day shows us how sometimes in order to get found, you first have to get lost. . . and how often the people we are seeking are much closer than we know.
The Basic Eight by Daniel Handler
Flannery Culp wants you to know the whole story of her spectacularly awful senior year. Tyrants, perverts, tragic crushes, gossip, cruel jokes, and the hallucinatory effects of absinthe — Flannery and the seven other friends in the Basic Eight have suffered through it all. But now, on tabloid television, they're calling Flannery a murderer, which is a total lie. It's true that high school can be so stressful sometimes. And it's true that sometimes a girl just has to kill someone. But Flannery wants you to know that she's not a murderer at all — she's a murderess.
The Originals by Cat Patrick
Lizzie, Ella, and Betsey Best grew up believing they were identical triplets.

Then they learned the truth…

and no one else can know.

Now, to the outside world, the Best family appears to consist of a single mother with one seventeen-year-old daughter named Elizabeth. Lizzie, Ella, and Betsey take turns going to school, pursuing extracurriculars, and even dating.

Then Lizzie meets Sean Kelly, the one person who can help her realize she's not a carbon copy of the others – she's an individual with unique dreams and desires. Digging deeper into her background and her mother's role in her life, Lizzie begins to dismantle the delicate balance of an unusual family that only science could have created.
Clock & Dagger by Nenia Campbell
Michael Boutilier is a young assassin working for a mysterious organization of mercenaries called the IMA; an organization so powerful that government denies its existence. When a hacker breaks into their computer's mainframe, they send Michael out to finish off the loose ends. But so far, there's just one lead to go on. The hacker's daughter, Christina Parker.

Christina seems like any other high school senior. And she is — until she gets kidnapped by a group of people who think she's the key to the malicious code that has infected their mainframe system and she is plunged into a world where the lines between right and wrong are blurred beyond all recognition and terror knows no bounds. What do you do when the odds are against you, and the stake is your life?

As she quickly learns, there are good guys and there are bad guys. Sometimes Michael's one, sometimes he's the other–but usually he's both. And right now he's the only one who can save her.